Preparations for the new academic year in Kahramanmaraş, the epicenter of the earthquakes on February 6 that affected 11 provinces, have been completed to a large extent.
KSU Rector Prof. Dr. Alptekin Yasım said that the university was also adversely affected by the earthquakes.
Stating that some of his buildings were damaged after the earthquakes, Yasım reminded that all the buildings that were intact were opened to the citizens during the earthquake.
Explaining that after the creation of the container cities, 25 thousand earthquake victims left the university and they started the renovation, maintenance and repair processes in the buildings, Yasım emphasized that these works are also nearing the end.
Stating that 9 thousand 377 students won KSU this term, Yasım said:

"We exceeded the normal quota with both the earthquake quota and the quota for women over 35. There was no decrease in the choice of our university due to the earthquake. Currently, all our quotas are full. Last year, our university had an occupancy rate of around 99 percent. Compared to last year, the number of students increased despite the earthquake. "The choice of the students is also pleasing to us. More students chose it. All of our departments are 100 percent full. Despite being an earthquake city, our preferences did not decrease in the slightest."
Reminding that the dormitories in the city were damaged in the earthquake, Yasım stated that they plan to provide distance education in social sciences faculties in order to prevent possible housing problems.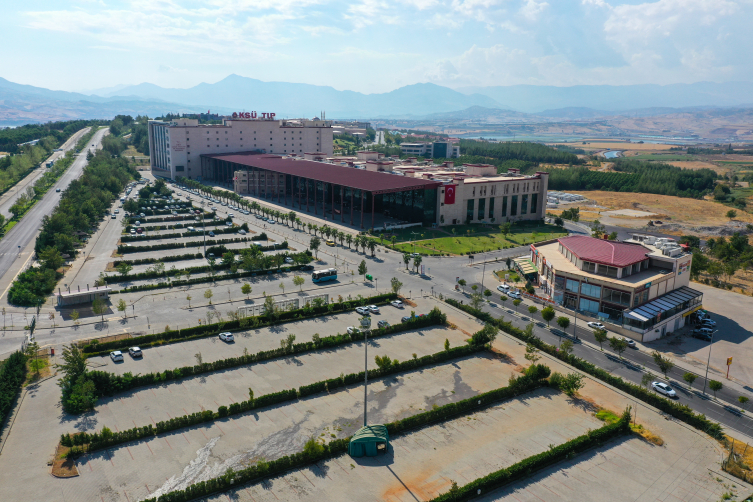 More demand in health sciences
Yasım stated that they received more demands in the field of medicine and dentistry in this year's preferences, and said:

"Most of these students were educated in difficult conditions during the earthquake period. Some of them studied in tents. However, the fact that students prefer medical schools increases the popularity of the faculty. It was seen how important the health sector was during both the Kovid-19 epidemic and the earthquake. Do not think of it as just a medical school. We also have vocational schools of dentistry, health sciences and health services. Our students have a great interest in them."