Efforts are continuing to erase the traces of the disaster in Diyarbakır.
Following the damage assessment studies carried out by the Provincial Directorate of Environment, Urbanization and Climate Change in the city, while those whose houses were slightly damaged and were not damaged settled in their houses, tent cities were established for those whose houses were moderately and heavily damaged, and student dormitories were allocated.
There were 4,592 people affected by the earthquake in the "Selahaddin Eyyubi Girls' Dormitory", "Khalid Bin Velid Boys' Dormitory" and "Süleyman Bin Khalid Girls' Dormitory" affiliated to the Ministry of Youth and Sports (GSB) in the city.

AFAD provided rental assistance to 16 thousand 466 disaster victims
In this process, with the establishment of 619 containers on an area of ​​55 decares under the coordination of AFAD in the central Kayapınar district, 2,387 earthquake survivors who stayed in the tent city and were accommodated in the dormitories settled in this area where they will temporarily take shelter.
Thanks to the rental assistance provided by AFAD to 16,466 disaster victims whose houses were damaged beyond habitation in the city, other families staying in the dormitories also rented houses and settled down until permanent residences were built.
Work was carried out by the Provincial Directorate of Youth and Sports for the dormitories, which opened their doors to earthquake victims in difficult times, to be made available to students again due to the upcoming 2023-2024 academic year.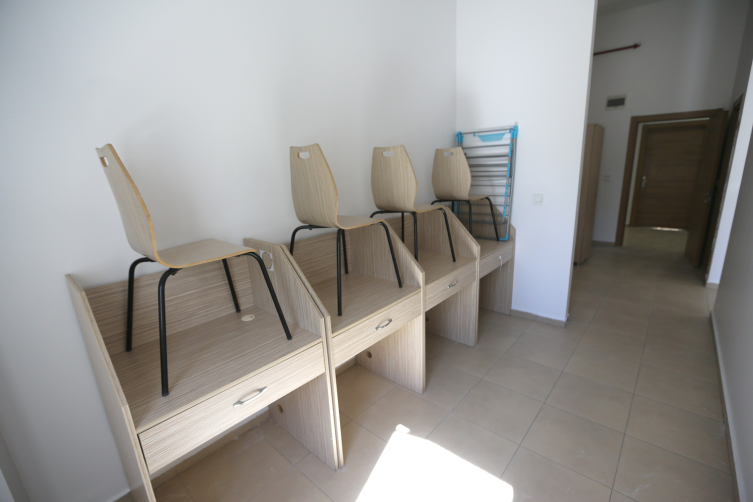 We have mobilized all the means for our citizens affected by the earthquake."
Turgay Sayın, Deputy Provincial Director of Youth and Sports, said that on the first day of the earthquake, they hosted approximately 14 thousand people at the facilities.
In the following processes, he stated that with the decision of the Ministry, they hosted approximately 5 thousand earthquake victims in the dormitories within the body of the Provincial Directorate of Youth and Sports and provided them with all kinds of services:
"In the earthquake, we provided breakfast, lunch and dinner to our citizens. We also provided hot water and unlimited internet opportunity. We provided them with the opportunity to do social activities. For the children of these families who go to school, our shuttles left in front of the dormitories. After our meetings with the Ministry of Health, our doctors and nurses returned to families in the dormitories. provided health services. AFAD provided clothing and stationery support. We made our children participate in competitions held in various branches under the name of 'Neighborhood League'. We mobilized all opportunities with stakeholder institutions for our citizens affected by the earthquake."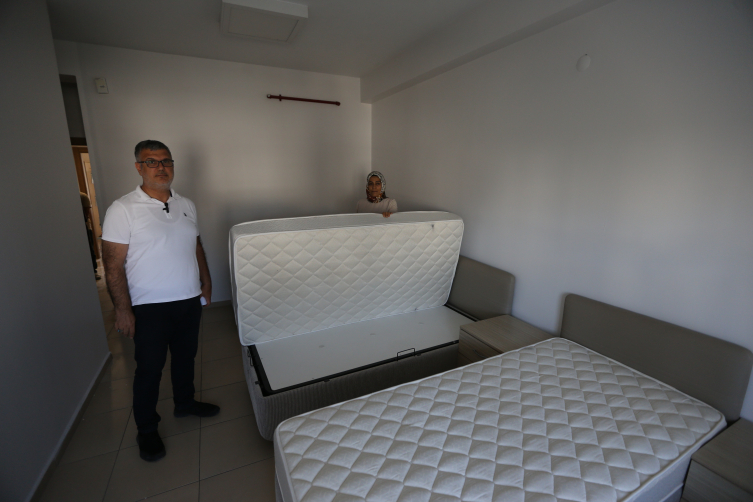 "We are renewing the beds, cafeteria and internet lines"
Stating that they are working to make the dormitories ready for the new academic year for the students who will come in September, Sayın said that the works are continuing at full speed:
"Our dormitories will serve our students in September. We are working to provide the best service to our students. We are working on painting and renovation works. Ultimately, these buildings also suffered from the earthquake. We are renovating the beds, cafeteria and internet lines. We will take the elevators back into maintenance. We are carrying out a serious maintenance and repair work. "