Minister of National Education Mahmut Özer stated that the textbooks and supplementary resources needed by the students in the provinces affected by the earthquake were reprinted.
Stating that they have prepared textbooks, auxiliary resources and stationery kits for the students in the earthquake disaster area and for the students who have been transferred to other provinces from the earthquake disaster, Özer said, "With 7.5 million textbooks and 5.5 million auxiliary resources in the first place, there will be 130 thousand books. We started to deliver the stationery set to our students." shared his knowledge.

"We will deliver it to them by the date they will start education"
Noting that schools are not just places where children develop their academic skills, Özer noted that they are of critical importance for their psychological development.
"Our aim is to bring all our students affected by the earthquake to the school as soon as possible. For this reason, we will deliver the textbooks and auxiliary resources published for our students at all grade levels until the date when our students will start their education. We will also deliver all kinds of educational materials, including stationery, to our earthquake-affected students." "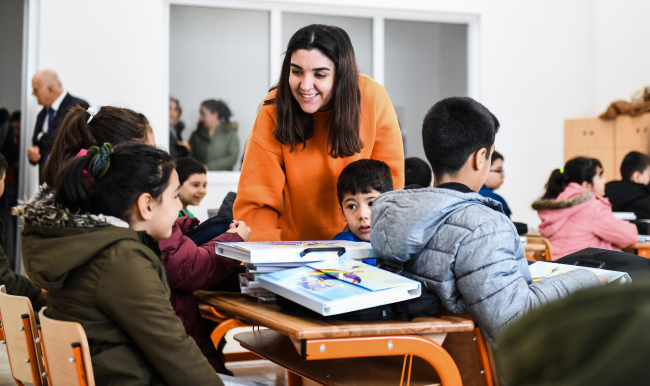 It was stated that work continues at the Ministry of National Education Support Services General Directorate Lesson Equipment Production Center to provide this opportunity to students who are deprived of educational materials such as textbooks, auxiliary resources and stationery due to the earthquakes in Kahramanmaraş.