With its deep-rooted broadcasting experience, TRT transfers the knowledge, knowledge and experience it has acquired from tradition to the next generations with its experienced staff.
"Media Training Program" for the press members of Gagauzian Radio and Television (GRT) in Gagauzia Autonomous Region of Moldova was held in Comrat, the capital of Gagauzia, between 13-17 March 2023.
Ayşe Şimşek from TRT Digital Broadcasting Unit, news and digital media during the 5-day training program; TRT Haber's Serkan Durmazer, TV and TRT Ankara Radio Announcer Rıza Okur shared his radio experiences with the participants.
Within the scope of the program, TRT delegation met with Gagauz Autonomous Region President Irina Vlah.
Irina Vlah expressed her satisfaction with the investments, assistance and support of Turkey and TRT in Gagauz Autonomous Region.

"TRT has always supported us, I hope the cooperation will always continue"
Emphasizing the importance of speaking the mother tongue, Chairman Vlah said, "I follow TRT's broadcasts and news with interest. I am constantly watching you. You have come here by giving importance to Gagauzia and you are training our members of the press. I am very happy about it. Every day, I watched with interest what you said and what you did in the training. I hope that TRT's technical support will continue. May our friendship and cooperation always continue. You guys don't forget Gagauzia." said.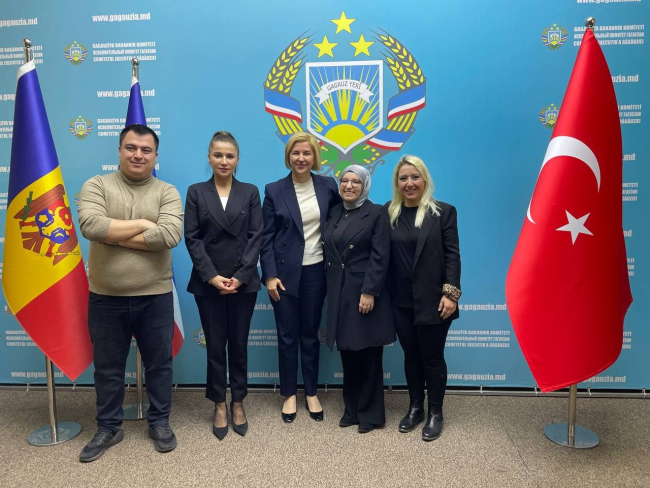 While the TRT delegation presented TRT radio to President Irina Vlah, Irina Vlah presented the books Gagauz Tales and Folk Songs to the TRT team.
TRT delegation also visited Hasan Akdoğan, Turkey's Consul General in Comrat. During the meeting, TRT's deep-rooted broadcasting, training organized in Gagauzia, and future trainings and collaborations were discussed.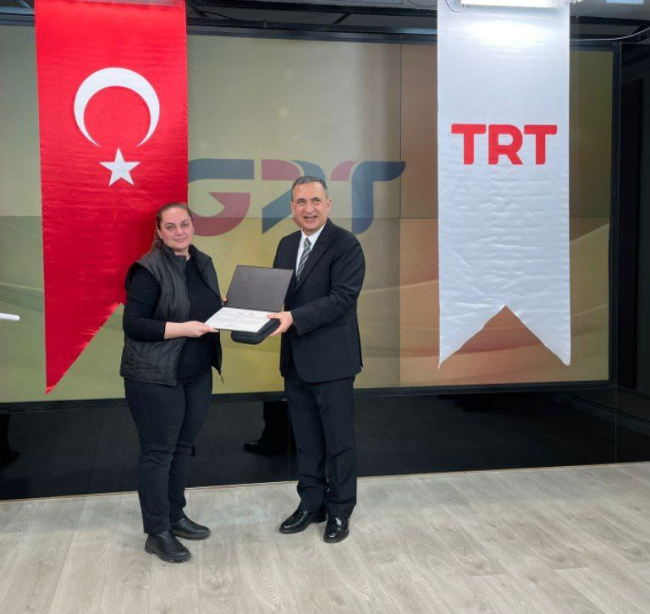 TRT delegation met with Comrat Yunus Emre Enstitüsü Coordinator Vasilia Tanasoglo as part of official visits.
TRT delegation attended the 12 March Acceptance of the National Anthem and 18 March Çanakkale Victory and Martyrs' Day program held at Kongaz Süleyman Demirel Turkish Moldovan High School. The delegation also met with Uygar Mustafa Sertel, Turkey's Ambassador to Chisinau.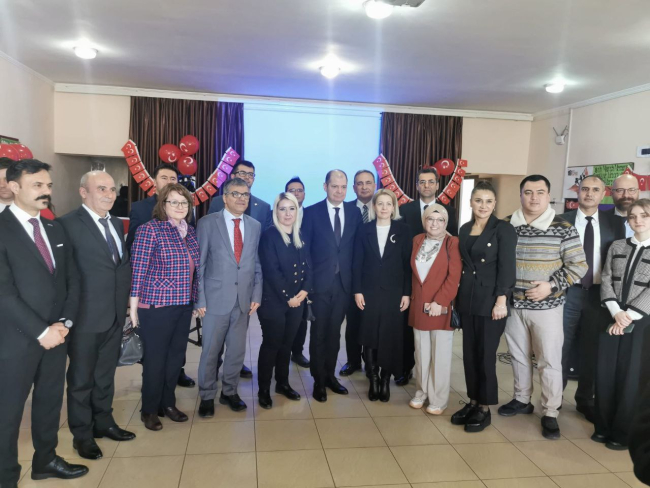 TRT gave a media kit to the students who won the National Anthem Fine Reading Competition.
Speaking in the closing program, TRT Education Planning and Implementation Manager Gonca İğrek emphasized that TRT has acted with the responsibility of an educational institution as well as being a public broadcaster since its establishment. İğrek gave information about TRT Academy and underlined that the cooperation and agreements between Gagauzian Radio Television and TRT should increasingly continue.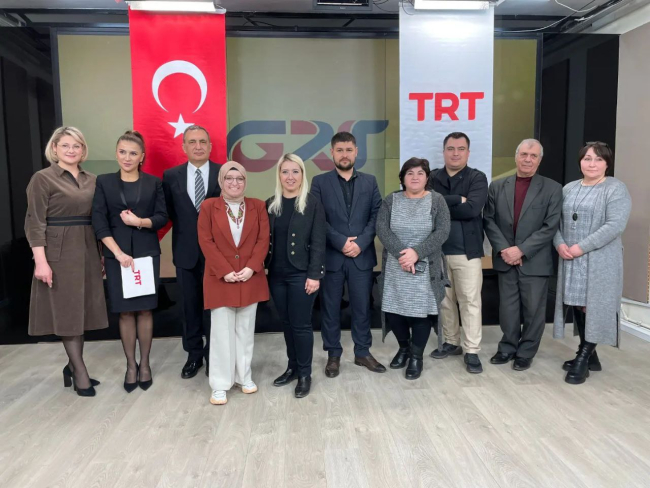 The training program ended with the awarding of certificates to 37 participants from the Gagauzian Radio and Television (GRT).