According to the statement made by the Ministry, Deputy Ministers Petek Aşkar, Osman Sezgin and Nazif Yılmaz and general managers attended the program at Gölbaşı Mogan Vocational and Technical Anatolian High School, as well as provincial national education directors.
Speaking here, Özer stated that the Ministry has been on the field with all its might since the first day of the earthquakes on February 6, and that great sacrifices were made primarily to meet the emergency needs of the disaster victims such as shelter, food and beverage, tents and stoves.
Minister Özer stated that the bread production workshops established in vocational high schools are also used to meet the needs of earthquake victims, and that the capacity to produce 1 million 800 thousand breads per day has been reached.

Schools opened in all provinces in the region
Explaining that studies are being carried out with provincial directors to open schools in the earthquake zone, and that as of today, they have been able to open schools in all provinces in the region and bring students together with their teachers, Özer made the following assessments:
"Before we opened the schools, we mobilized every means possible to save our children from that trauma by using all means in tents and containers. Indeed, the heroes of this process were our teachers, provincial administrators, and district administrators. In short, the Ministry of National Education was the Ministry of Education. I would like to express my sincere gratitude to all of you on behalf of our earthquake victims."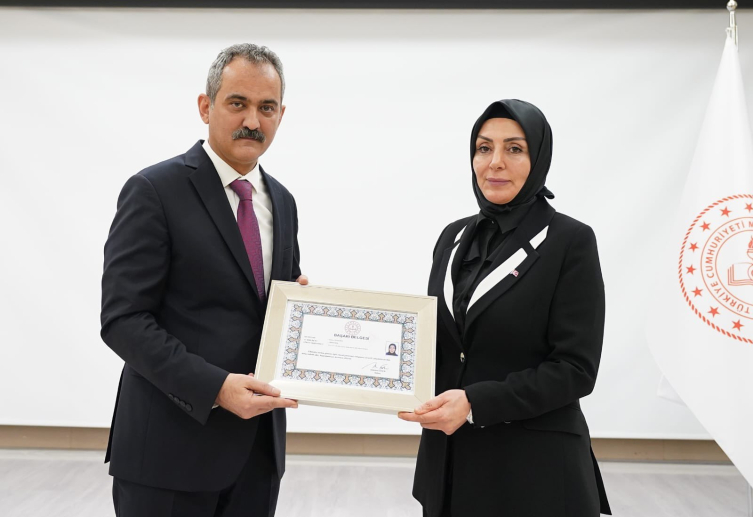 Underlining that they will continue to work to reconstruct the cities in the disaster area, Minister of National Education Özer presented a certificate of achievement to the general directors and provincial national education directors for their devoted work.