The Ministry of National Education (MEB) prepared a school adaptation program and guidance practices for students who will start pre-school, primary school, secondary school and high school before the 2023-2024 academic year, which will start on September 11 at all classes and levels.
Within the scope of the integration program, preschool, primary school 1st and high school 9th ​​grade students will meet with their schools, teachers and friends on September 4-8.
In the school adaptation guide, which was prepared to support the adaptation process to be carried out with families and children in pre-school, the application schedule for the adaptation week and 12 activity examples were included.
In the guide prepared for primary school 1st graders, the implementation schedule of the adaptation week and 9 examples of activities were included.

Guidance practices for secondary schools on September 11-15
Guidance practices, which will be attended by students and families who will start the 5th grade of secondary school, will be held on September 11-15.
The presentation of the school adaptation guide for parents will be held on Monday, September 11, on the second day, the family and children will be introduced to the internal and external environment of the school, and on the remaining three days, activities will be held with children regarding guidance practices.
Preparatory and 9th grade students and their parents, who started education in secondary education institutions during the integration week, will be informed about the school they will study before the start of the academic year.
In addition, during this one-week period, it was aimed to provide students with skills that will contribute to their adaptation to the new school environment in a short time and to develop a sense of belonging to the school. Activities were also planned for high school students and their parents.

Free books were distributed to students who will participate in integration training.
Free books on the integration program were distributed to pre-school, primary school 1st and high school 9th ​​grade students.
From 2003 to 2022, 3 billion 946 million textbooks and auxiliary resources were distributed by the Ministry.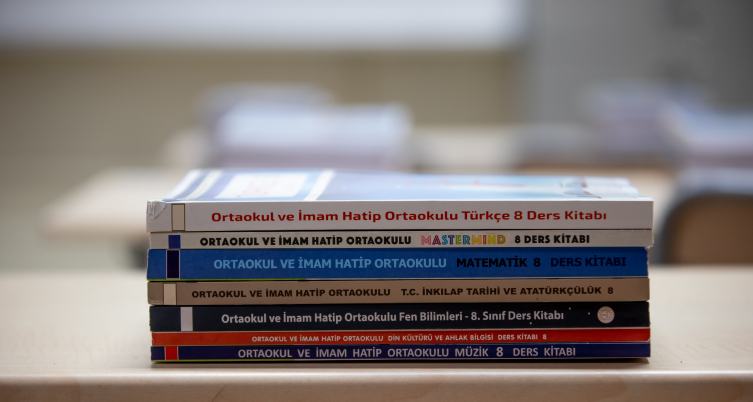 A total of 1166 books were prepared, including 3 types for pre-school, 126 for primary education, 292 for secondary education, 97 for special education, and 648 for vocational education.
Approximately 192 million textbooks and supplementary resources will be distributed this year.
Private schools, on the other hand, will be able to update their book requests from the MEBBiS book selection module until September 5.