Pre-applications for 45 thousand new teacher appointments start today. Applications will be received by April 1 and appointments will be made on May 8.
The exam centers where the candidates will take the oral exam will be announced on April 4th. Oral exams will be held between 7-16 April and the results will be announced on 18 April.
Appointment preferences of teacher candidates will be taken between 2-6 May. Appointment results will be announced on 8 May. Teachers will start their duties in their schools as of September 1.

Appointments will be made for 103 branches
Appointments will be made from 103 fields that form the basis of appointment for teaching. In the recruitment of 45 thousand teachers, 7 thousand 878 quotas were allocated for classroom teaching, 3 thousand 604 quotas for guidance, 3 thousand 269 for pre-school teaching, 2 thousand 656 for primary education mathematics, 2 thousand 604 for religious culture and ethics.
50 base points will be taken as a basis for the application to the areas to be assigned.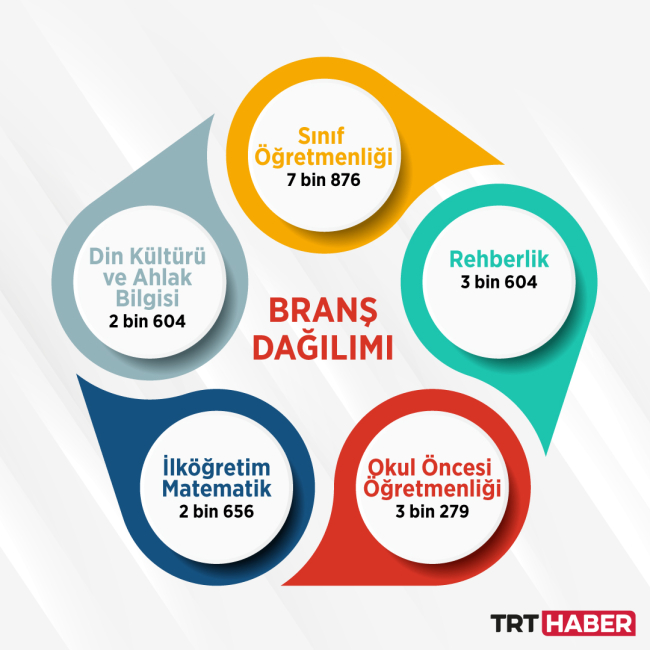 Graphic: Şeyma Özkaynak