Ankara Aviation and Space Technologies Vocational and Technical Anatolian High School (MTAL), Turkey's first vocational high school founded on aviation and space technologies, is waiting for its students.
Ankara Aviation and Space Technologies MTAL, which was established by the Ministry of National Education in Elmadağ district of Ankara, was opened to visits of students and parents.
The school, which was established on an area of ​​​​approximately 25 thousand square meters, consists of 3 main structures: the education building, the hostel and the workshop.
Deputy Minister Sadri Şensoy said that the high school curriculum was prepared by expert academics from TAI, ASELSAN, ROKETSAN, TEI and the University of the Turkish Aeronautical Association under the coordination of the Presidency of Defense Industries.

"The buildings were created with the support of the defense industry sectors"
Şensoy, who said that they will implement a 1-year preparatory program at the school, said:

"We will provide vocational and technical education for 4 years. We will have a total of 5 years of education. Our school is established on an area of ​​​​approximately 25 thousand square meters and has 3 main buildings. One of them is our education building with 32 classrooms, there are 6 laboratories in it, and all classrooms are equipped with the latest technology. There are workshop buildings, and the buildings are very modern buildings that were created with the support of the defense industry sectors."
Şensoy explained that there is a shelter building and its features. "We will accommodate about 200 people and our rooms are like a hotel. Each room has a television, internet, library and has a bathroom and sink," he said.

60 students will be admitted to 3 departments in the first year
Şensoy mentioned that there are indoor and outdoor sports halls and a music and painting laboratory within the campus area of ​​the school and said that they aim to support students socially.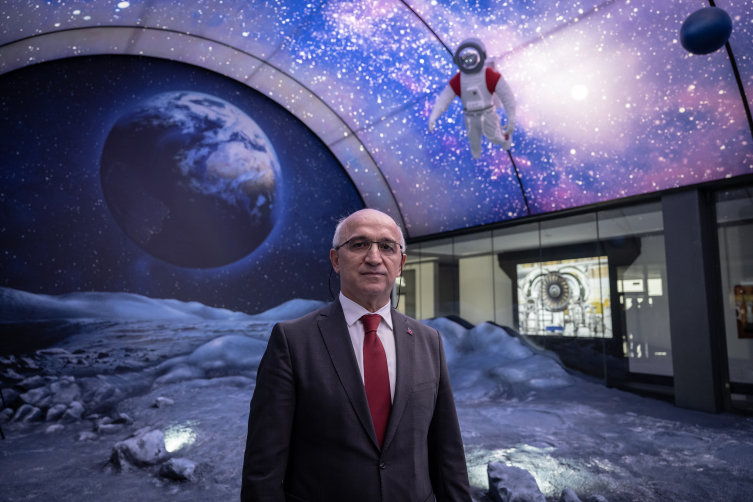 Şensoy stated that especially students who have dreams about aviation and space will find much more than they expected when they come to school. "We will admit students to this school with the central exam within the scope of LGS. We have 3 main departments to accept students. We have a department of design and manufacturing, propulsion systems and electronic systems. In the first place, we will take 20 students to each department, so 60 lucky students will have the opportunity to study at this school. We believe that no student studying here will have any problems in terms of employment." he said.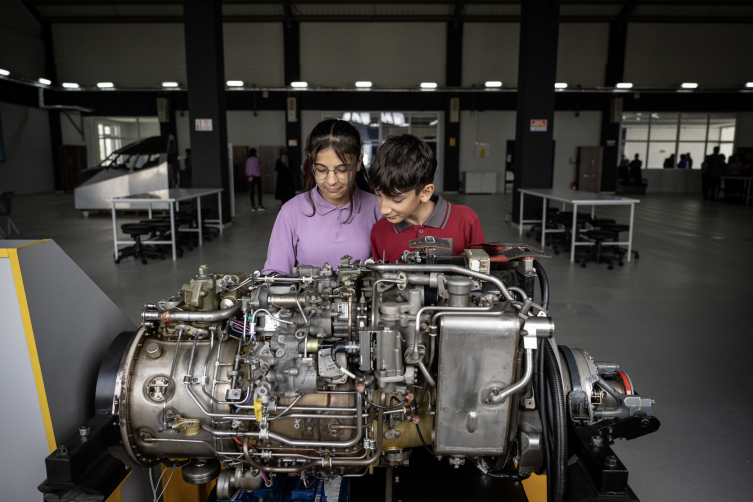 Şensoy said that they will implement a separate support program as the Ministry for students who want to continue higher education after graduating from Ankara Aerospace Technologies MTAL.

"Our Assessment and Evaluation Center in Ankara will make a reinforcement program for each student. We believe that our children can go to universities, which are the continuation of this department, which can provide education especially about aeronautics and space, or that they can continue to departments related to electrical, electronics and mechanical engineering. Our children who will come to this school will be very happy and we believe that students from our 81 provinces will come."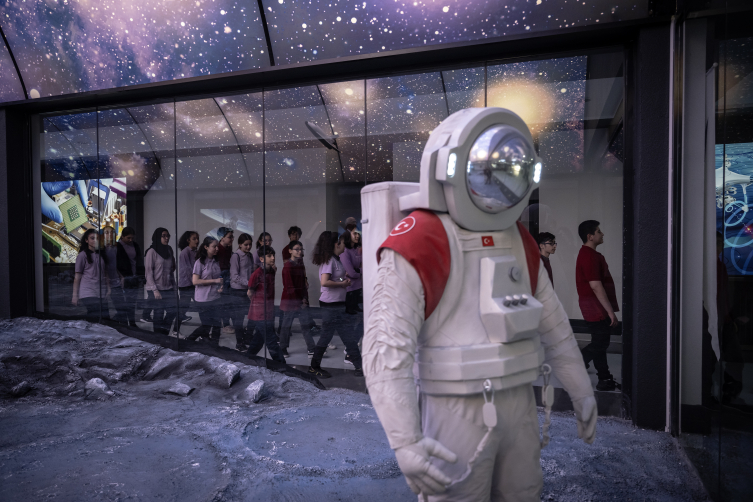 Teachers will also be specially selected.
Şensoy informed that the students who will receive education in high school will do their internships in defense industry companies, "We will also choose our teachers to be appointed here. We are planning to update our teachers with on-the-job training in these sectors. Education will continue with a staff that is intertwined with the sector in terms of education staff." used the phrases.
Şensoy stated that the school can be visited by students and parents, and that activities have been started to promote the school in 81 provincial directorates of national education, adding that they are waiting for visitors to the school.