Within the scope of the Turkish Communication Program for Public Officials and Academicians (KATIP), organized by the Presidency for Turks Abroad and Related Communities (YTB), a 10-month training was given to the participants in cooperation with Ankara Hacı Bayram Veli University.
After the 10-month training with participants from a wide geography from Equatorial Guinea to Sudan, from Nigeria to Kazakhstan, 25 participants from 22 countries received their certificates.
Speaking at the KATIP program, YTB President Eren said, "We organized this program with a very valuable participant group working in foreign ministries, academics, justice ministries, diaspora agencies, prime ministers, working in municipalities, science academies, investment and development agencies."

"An equal and fair relationship is always our priority, no matter what country it is"
Pointing out that Turkey always prioritizes an equal and fair relationship no matter where in the world it is, YTB President Eren said that besides Turkish education, the participants also take part in cultural activities.

Lectures were given at Ankara Hacı Bayram Veli University for 10 months.
Abdullah Eren told the participants about the importance of Turkish:
"I hope that Turkish has become a permanent language that you can speak very comfortably. You received both language training and seminars on 15 different subjects. I hope you leave here with good memories and good memories. There were those who worked in the field of tourism, in the field of media, in the field of diplomacy and in the field of municipality. I hope you were able to meet with your interlocutor institutions here and gain experience. I hope that you will continue your ties with Türkiye from now on."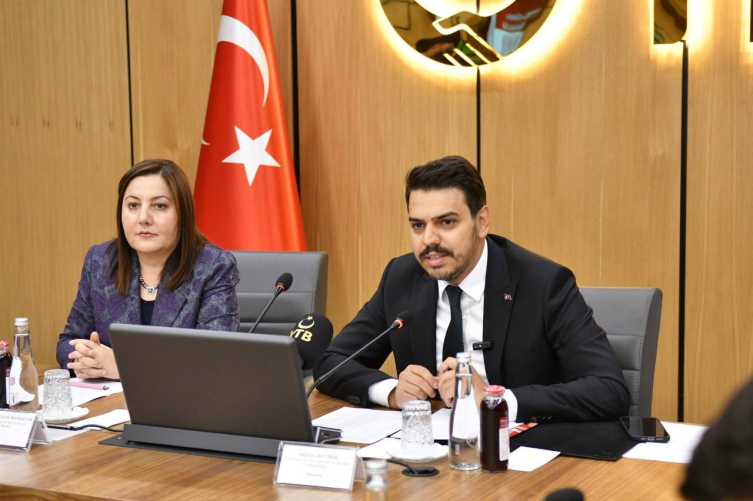 "Prioritize possible cooperation with Türkiye"
Stating that the participants visited 13 different institutions working in fields such as public diplomacy, media and humanitarian aid, Eren said, "Prioritize possible cooperation with Turkey after returning to your home country. If there are studies that can be done in this sense, we would love to do them through you," he said.

"You witnessed TOGG, TCG Anadolu, Kızılelma, 6 February Earthquake and many more"
Emphasizing that the participants witnessed many events in Turkey during the training, Eren said the following:
"You had the opportunity to see TOGG, Turkey's first domestic electric car. While you were here, Turkey's first unmanned fighter aircraft Kızılelma and Turkey's SİHA ship TCG Anadolu were showcased. At the same time, unfortunately, we went through a pain together. We experienced the February 6 earthquakes. You were with us. There have been two elections. You have also witnessed the vision of a country like Türkiye with a deep foreign policy. You witnessed the Grain Corridor created by Turkey in the crisis of Russia and Ukraine. You followed the important role of Turkey at the last NATO summit."

"Keep Turkish Alive and Speak"
Eren advised the participants to watch Turkish TV series so that they would not forget Turkish.
"We have a request from you. Turkish is a difficult language. But once you learn it, it's hard to forget. Watch Turkish TV series not to forget. Keep following Turkish on social media and TV series. Follow Turkey's news channels. Please continue to live and speak Turkish," he said.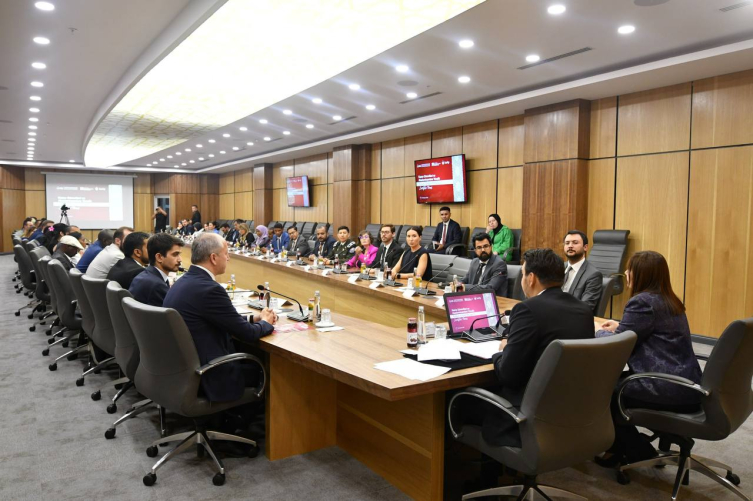 'We are part of the same family'
Ankara Hacı Bayram Veli University Vice Rector Prof. Dr. Fulya Bayraktar, on the other hand, thanked those who participated in the program and said, "Everyone participating in this program is now a part of our family. We also ask you not to forget that you are a part of this family. When you return to your countries, we wish that your opinions about Turkey and your cooperation with our universities will continue," he said.

Editing: FATIH ERSOY